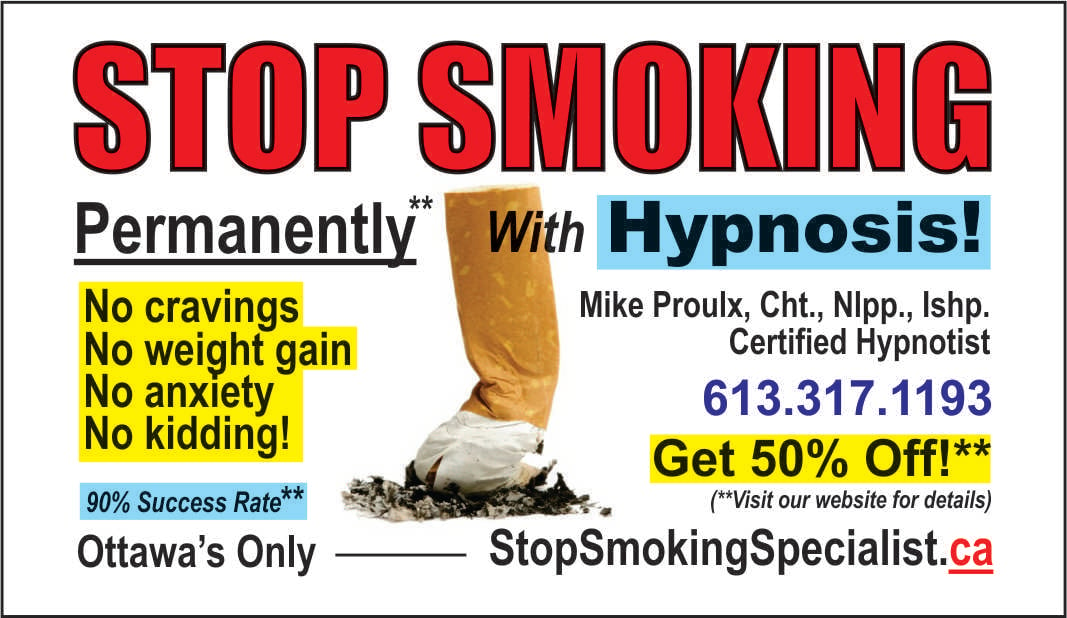 50% Off!
Limited Time Only!
**Price increases on Feb 1st, 2022. Book your session now!**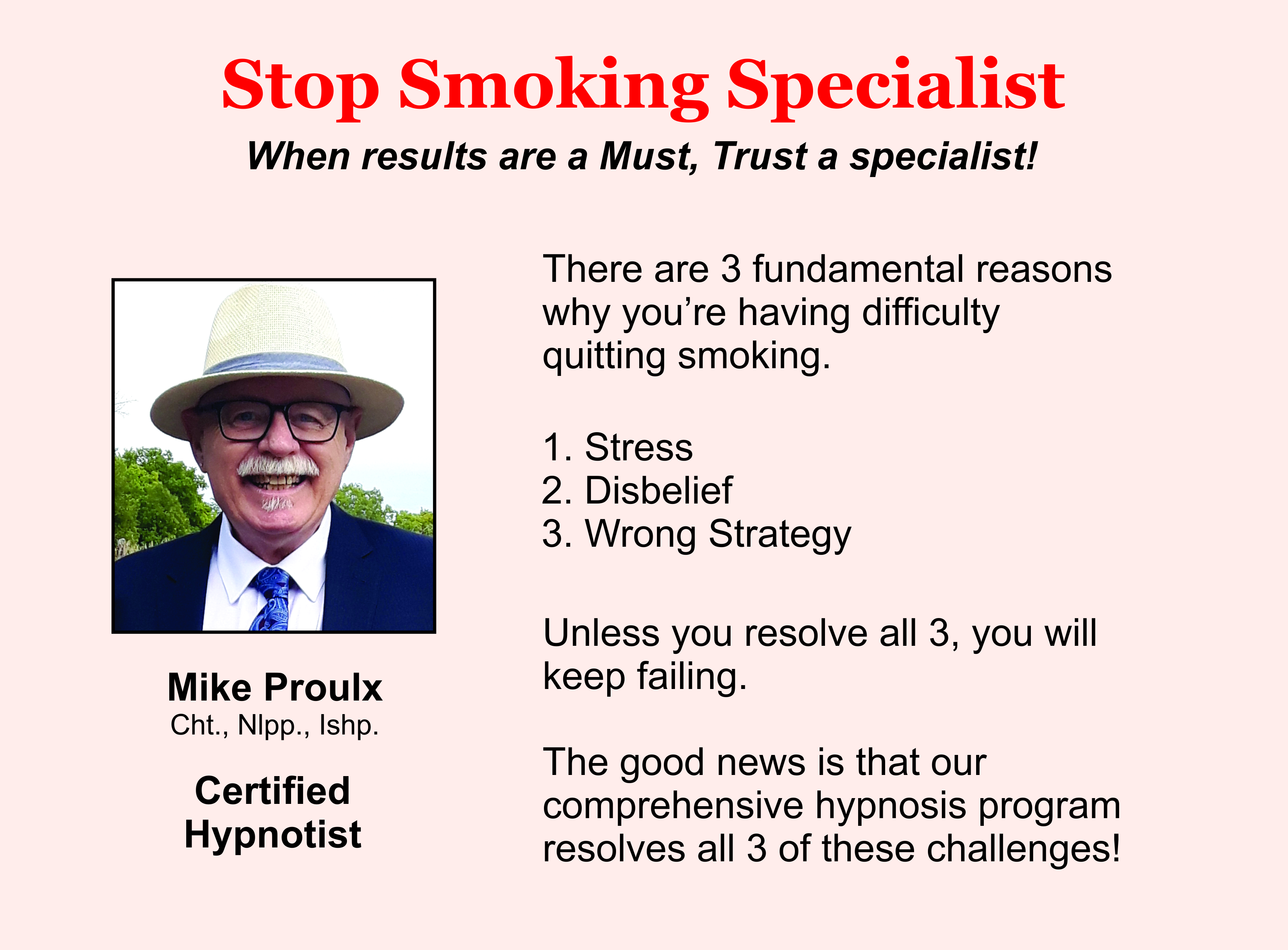 Watch this video, for a quick explanation of my services.

Mike Proulx. Certified Hypnotist.
613-317-1193 Ottawa
Happy to answer all your questions and concerns. I encourage you to first read or watch the video before calling. Thank you.
When results are a Must, Trust a specialist!
www.StopSmokingSpecialist.ca
Copyright 2019-2020 Mike Proulx - www.StopSmokingSpecialist.ca