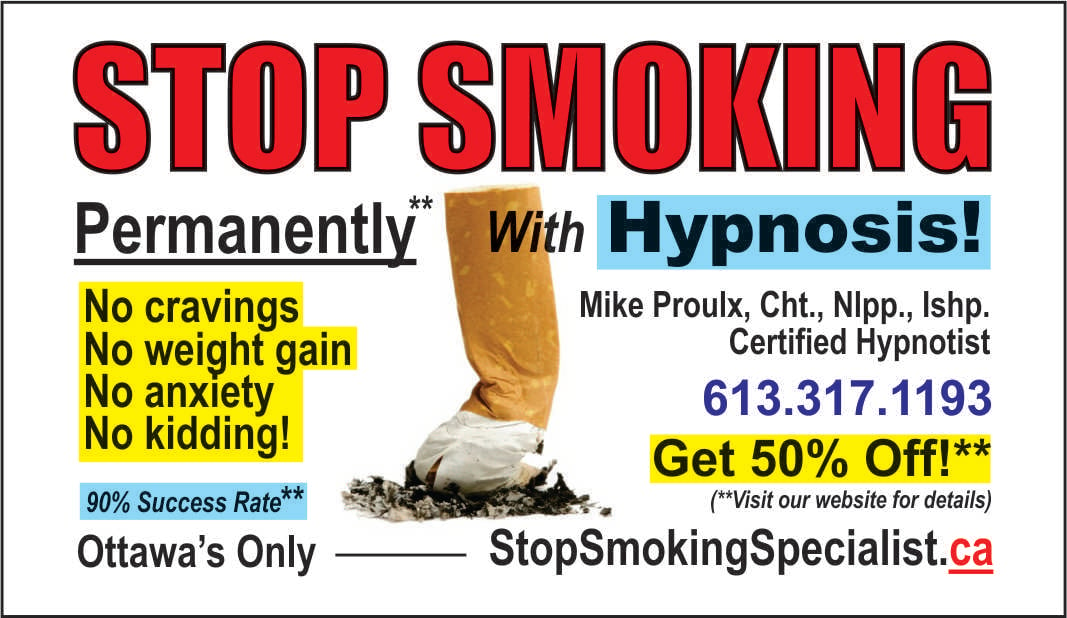 Mike was fascinated by the subconscious mind at a very early age. The reading of many books on the subject throughout his life has led to his eventual training as a Certified Hypnotist. He received his formal training from the largest and most prestigious training organization of its kind: The National Guild of Hypnotists (N.G.H.). Constantly upgrading his knowledge and skills is his passion.
For six years, he was the founding director and active hypnotist of his Smoking Cessation Clinic. Mike has helped countless individuals stop smoking using his unique brand of hypnosis. His success was due in large part because he addressed the underlying stress that all smokers had. Stress reduction has always been a critical component of his smoking cessation hypnosis strategy. In addition to stress management, Mike believes that a custom-tailored approach is critical for maximum success. This may account for his then success rate of over 90%, a feat seldom reached by seasoned hypnotists. Mike closed his Clinic in 2015 to look after his ailing mother, who passed away in late 2018.
*** As of December of 2019, Mike reopened his Smoking Cessation Clinic, in part because of continued strong demand (since 2015) for his specialized skills and his legendary reputation for results.
Mike comes from a 40-year entrepreneurial background. Being results-focused is an absolute necessity to succeed in a competitive marketplace. The marketplace can be cruel if you don't keep up with fundamental trends, and this is especially true if you don't deliver on your promises. Mike's dogged determination to get the best results for his clients is a philosophy that he brings with enthusiasm to his Smoking Cessation Clinic.
At age 65, when most people his age are slowing down, Mike is fully engaged in autodidactic studies. Topics of interest are; the subconscious mind, hypnosis science, the quantum physics of consciousness, neuroplasticity, the placebo effect, positive psychology, stress management, and much more. He is writing a book related to stress management, to be released in 2020.
As the 2019-2020 President of East Ottawa Toastmasters Club, Mike understands that authentic leadership is 1) to never stop learning 2) to always lead by example 3) to serve others with dedication and integrity.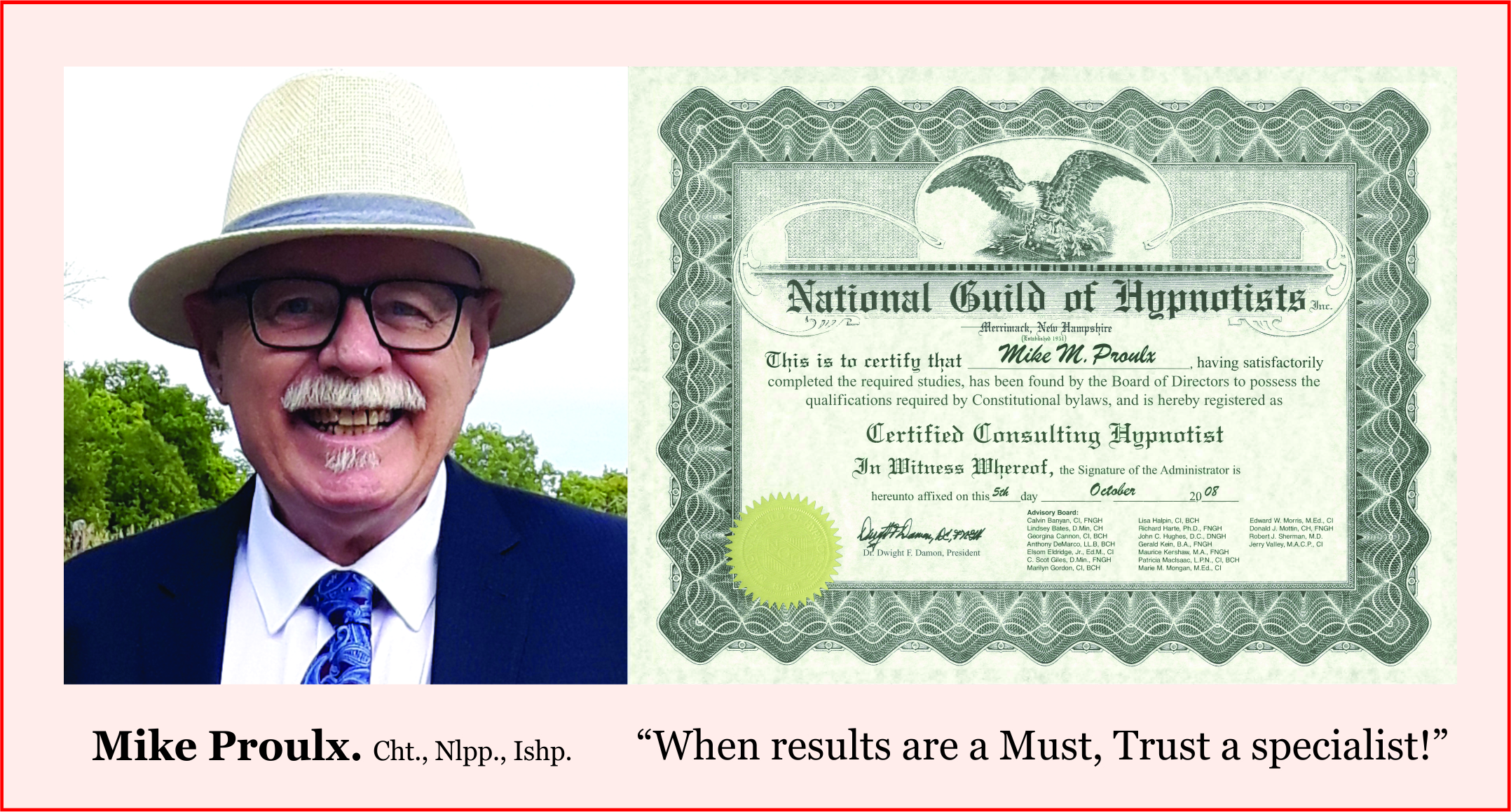 Specialized Training
Acronyms Explained:
Cht. = Certified Hypnotist
Nlpp. = Neuro Linguistic Programming Practitioner
Ishp. = Indirect Suggestion Hypnosis Practitioner.
* Mike is constantly upgrading his knowledge and skills through various specialized training organizations, including the National Guild of Hypnotists (N.G.H.).
Mike Proulx is not a licensed medical/mental health professional. Hypnosis is not a replacement for medical treatment, psychological or psychiatric services, or counseling. The hypnotist does not treat, prescribe for, or diagnose any condition.
A hypnotist can assist a patient at the expressed written request of the patient's licensed health care professional. Such arrangements involve specific guidelines for the hypnotist to follow. Hypnosis is a scientifically credible resource recognized by the medical community.
*** Smoking cessation hypnosis is NOT covered by O.H.I.P. and typically NOT covered by private insurance plans. You use our hypnosis services at your own expense. On a positive note, when you become a non-smoker, you no longer have the smoking expense of potentially thousands of dollars per year. The return on investment is enormous for both your financials and your health.
Ready to book your first session?
Have questions?
Call Mike Proulx now
@ 613-317-1193.
If you get voice mail, it merely means I'm with a client, or I'm on the phone. Please leave a message, and your call will be returned between sessions. Your call will be returned within 2 hours. If I'm about to finish a session, your call will be returned in just a few minutes from now.
When results are a Must, Trust a specialist!
www.StopSmokingSpecialist.ca
Copyright 2019-2020 Mike Proulx - www.StopSmokingSpecialist.ca