Skeptical of hypnosis?
Not sure if you can be hypnotized?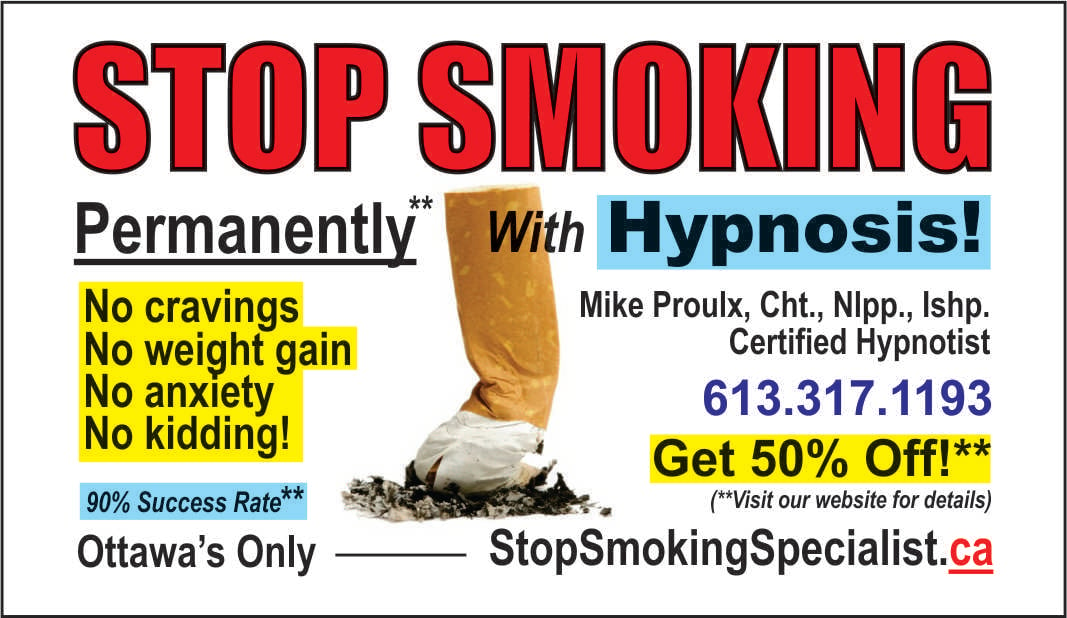 New to hypnosis? Read this!
All mental, emotional, and physical habits reside in your subconscious mind. Using will power to change your unconscious patterns is a fool's errand. Quitting cold turkey has a less than 1% success rate! The good and bad news is that the nicotine gum, patch, inhalers, and laser therapy doubles your success to 2%. Again, the reason for such a low success rate, is that these methods do not address the subconscious mind where all habit patterns reside.
Hypnosis is the ONLY method that goes directly into your subconscious mind to interrupt and change the patterns. The average success rate with hypnosis is 65%.
Here at our Stop Smoking Specialist clinic, our comprehensive, advanced hypnosis methods consistently generate a 90% success rate!
COVID-19 Considerations.
All sessions are in-person!
Mask wearing is mandatory for both hypnotist and clients.
The overwhelming majority prefer in-person services. For the very few that prefer their sessions via live video conferencing, please contact Mike Proulx, Certified Hypnotist, for details. (613) 317-1193.
Our Specialized 3-Session Program
Your FIRST appointment (2 hours)
*** Preparing for Success! ***
Your first appointment is our opportunity to get acquainted and to assess your smoking habit/addiction and prepare you for positive change.
The first hour:
Questionnaire/assessment of your smoking habit.

In-depth explanation of your stop smoking program.

Explanation of easy-to-do assignments.

You receive a step-by-step Stop-Smoking Hypnosis guide.
The second hour:
You experience a deep trance hypnosis designed to reduce stress and prepare your mind for positive change. You don't quit smoking at this meeting. You will quit smoking at your second appointment. This session is to
prepare
you to quit. You will also receive a link to our hypnosis recording titled:
"Preparing Yourself to Stop Smoking"
You listen to this recording daily between session one & session two.
*** Behind the scenes ***
Between your first and second appointment, the hypnotist will create a custom-tailored hypnosis script based on your in-depth assessment. The hypnotist creates a script that is precisely worded, calibrated, one that will be delivered with specialized hypnotic techniques - all designed for maximum results.
This script will be used at your second appointment, where you will quit smoking. Few hypnotists produce custom scripts. Many don't have the specialized training and rely solely on generic off-the-shelf, one-size-fits-all hypnosis scripts. For maximum results, a tailor-made approach is always best.
Your SECOND appointment (1.5 hours)
*** I am now a Non-Smoker! ***
This appointment typically takes place one week after your first appointment. A custom-tailored hypnosis script was created based on your interview and assessment. Using this custom-tailored hypnosis script, the hypnotist puts you in a deep hypnotic trance and then infuses your subconscious mind with new attitudes and beliefs that you are now a healthy non-smoker.
You now self identify as a healthy non-smoker.
You see yourself as a non-smoker, and you feel like a non-smoker. At the end of your session, you receive a link to our hypnosis reinforcement recording titled:
"I am now a non-smoker"
You listen to it daily until session 3.
Please be aware that every client is different and some custom sessions may last longer. Please allow for a maximum of 2 hours.
Your THIRD appointment (1 hour)
*** Celebrate and Reinforce your Success! ***
This appointment typically takes place one week after your second appointment. You've been smoke-free now for several days. You currently have the internal identity of a non-smoker. You now feel lighter, more confident with a keen sense of optimism. It's as if a big weight has been lifted off your shoulders.
In this session, you experience **Success** reinforcement hypnosis.
We also provide you with practical easy-to-follow advice for for the days, weeks and months ahead as you fully embrace your new healthier self.
Celebrate your success!!! You've done it!!! Congratulations!!!

***Half Price Special!***
Ready to book your first session?
Have questions?
Call Mike Proulx now
@ 613-317-1193.
If you get voice mail, it merely means I'm with a client, or I'm on the phone. Please leave a message, and your call will be returned between sessions. Your call will be returned within 2 hours. If I'm about to finish a session, your call will be returned in just a few minutes from now.
When results are a Must, Trust a specialist!
www.StopSmokingSpecialist.ca
Copyright 2019-2020 Mike Proulx - www.StopSmokingSpecialist.ca