90%
Success Rate!
Sessions are

Custom-Tailored to
YOU!
(based on in-depth assessment)
Be aware that the majority
of hypnotists are GENERALISTS
(they are NOT specialists)
They DO NOT custom-tailor the
sessions to you, because most lack
the specialized Smoking Cessation
knowledge & skills to do so.
Instead, they turn to pre-made,
off-the-shelf, one-size-fits-all scripts.
Which accounts for their poor results
with smoking cessation hypnosis.
When results are a Must,
Trust a specialist.
******

Half Price Special
Now in effect!*
*for a limited time.
Skeptical or fearful of hypnosis?
Not sure if you can be hypnotized?
Inhaler & Prescription Drugs don't work!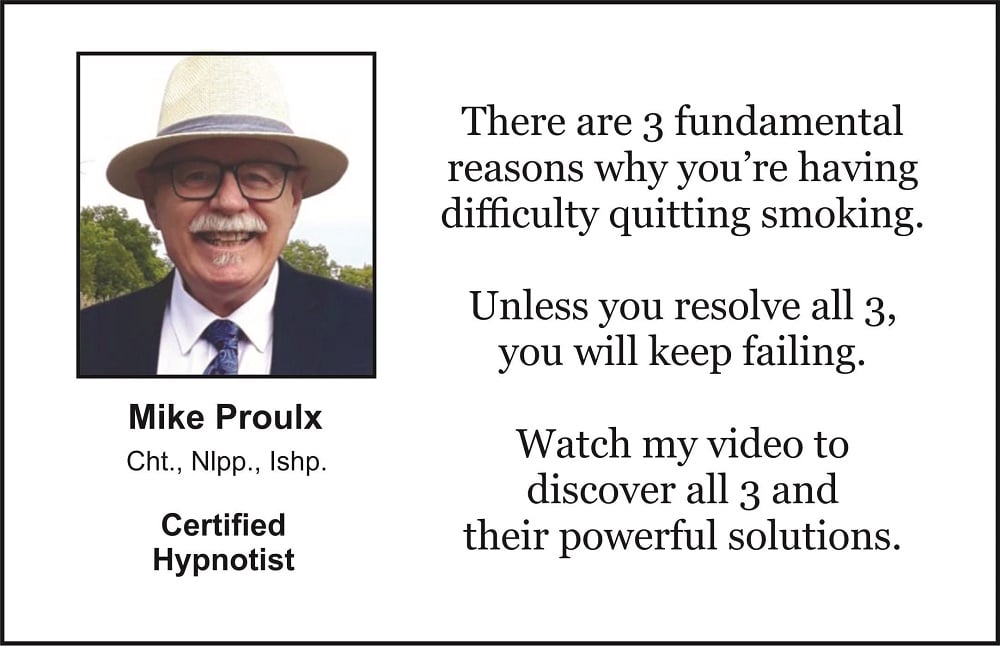 Watch this video and find out more about the hypnosis profession and why our Specialized program is far superior to

Laser

& Nicotine Replacement Therapy (

Patch, Gum, Inhalers

).

Prefer reading?
Our 3-session program explained.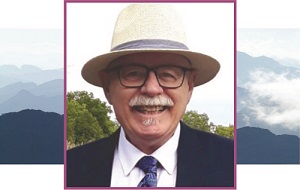 Mike Proulx
Stop Smoking Hypnotherapist
"When I called to inquire, Mike appeared very knowledgeable and was disarmingly friendly. He listened intently to my needs and concerns and asked a lot of really good questions. It was a very comfortable and uplifting call. I just knew I could work with him."
The above is a composite response to our in-house questionnaire "Why did you choose Mike Proulx for hypnosis services?"
On your Smart Phone?
Press the number below
for INSTANT CONNECT!
The above number is
NOT text enabled.
DO NOT send texts.
I will not receive any of them!
If you get voice mail, it likely means that I'm with a client, or I'm on the phone returning calls. So please leave a message, and your call will be returned just as soon as I am available.
When results are a Must, Trust, a specialist!
www.StopSmokingSpecialist.ca
Live In-Person VS Live Online/Phone. Which is more effective?
Copyright 2008-2023 Mike Proulx - www.StopSmokingSpecialist.ca