Dare to Change!
Truly Inspirational Video!
Only 1 minute 30 seconds.
While the majority of Mike's clients are for Smoking Cessation, over the years, many satisfied clients have returned with other issues that they needed resolution with.
Their thinking is as follows: "If you can solve this major smoking problem, perhaps you can help me with other issues in my life too!" Indeed Mike can.
Mike's unique custom-tailored approach can help you improve any area of your life.
The areas that Mike can help you with are virtually endless.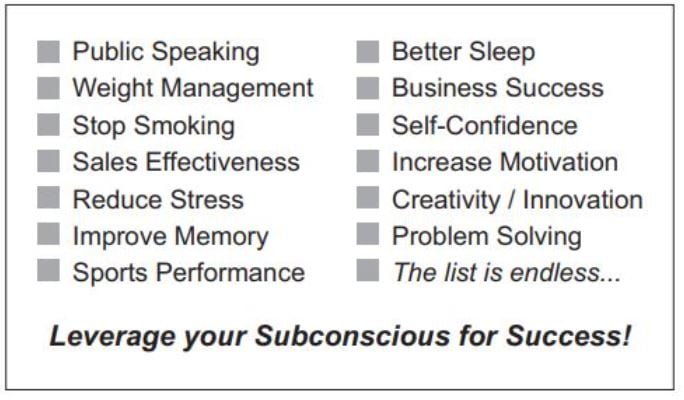 For more information on Mike's many services, click here:
The above number is
NOT text enabled.
DO NOT send texts.
I will not receive any of them!
If you get voice mail, it likely means that I'm with a client, or I'm on the phone returning calls. So please leave a message, and your call will be returned just as soon as I am available.
When results are a Must, Trust, a specialist!
www.StopSmokingSpecialist.ca
Local in-person sessions: Ottawa, Ontario.
Online & phone sessions: Canada Wide.
Live In-Person VS Live Online/Phone. Which is more effective?
Copyright 2008-2023 Mike Proulx - www.StopSmokingSpecialist.ca