Mike Proulx has helped hundreds of individuals in the Ottawa region to stop smoking permanently.
In the last 14+ years of practice, most of Mike's clients came from word of mouth - personal one-on-one testimonials.
Below are

real people

sharing their experiences in their own words.
Having hundreds of testimonials on this site would be overwhelming and completely unnecessary. What you are seeing is just a small sampling from of our long list of satisfied clients.
**** For privacy reasons, we only show their first name.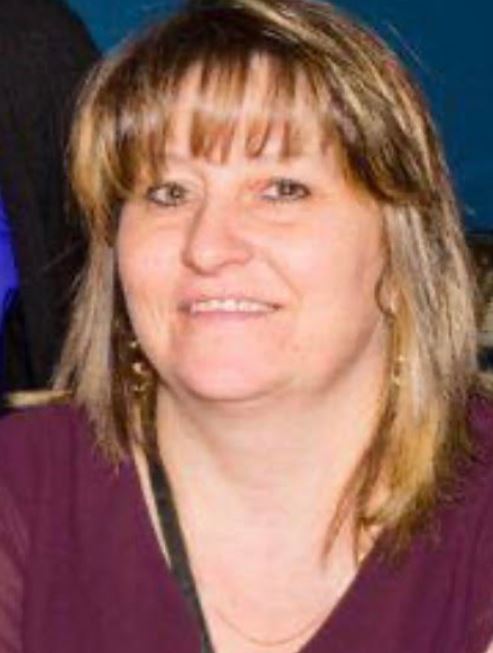 Believe me when I say this. I was very skeptical about the hypnosis and believing that it would work. I wanted to quit smoking but I couldn't do it on my own . I jumped in with both feet and said I'm gonna try. Well it was the best thing I ever spent my money on. I felt very comfortable with Mike, and I am now 7 years smoke free. Thank you Mike!
Mike's comments:
I saw Christine back in 2013. She smoked one pack a day for 25 years. She tried dozens of times to quit, using nothing but willpower. She also tried the nicotine gum for a while. Nothing seemed to work for her.
At the time that she saw me, she was going through an incredibly stressful period in her life. Built into my 3-session program, is stress reduction hypnosis, which significantly contributed to her positive results. There are two qualities necessary for hypnosis success. Keeping an open mind and having a genuine desire to quit. Christine had both. Congratulations Christine!
Hi Mike,
Still a healthy non-smoker and very happy about it. (Quit March 2013) Thanks to you, I actually feel like I never smoked a cigarette in my whole life. If I meet someone who wants to stop smoking, I will tell them to contact you.
Thank you for the follow up.
Marie-Andree
Hello Mike! After the appointments with you, and stopping smoking, it has now been six months and I have not smoked at all. The two friends of mine from work who quit smoking at the same time on their own are now both smoking again. Just today, I put on an old jacket that has been in the closet for a while, and yet again, I found a pack of cigarettes. I immediately destroyed all of the cigarettes and threw them away. It really felt good.
Mike's comments:
Leonard saw a couple of hypnotists before seeing me. They were not able to hypnotize him because his mind was always in overdrive - he just could not shut off his brain. Being a highly gifted individual (Mensa), required a custom-tailored approach to get him into a hypnotic trance. My custom-tailored approach makes sure that my clients are hypnotize-able, regardless of their intellectual capacities. Congratulations Leonard!
Yes, I do remember you. Thanks to your help I have been smoke free 9 years in July.
Isabelle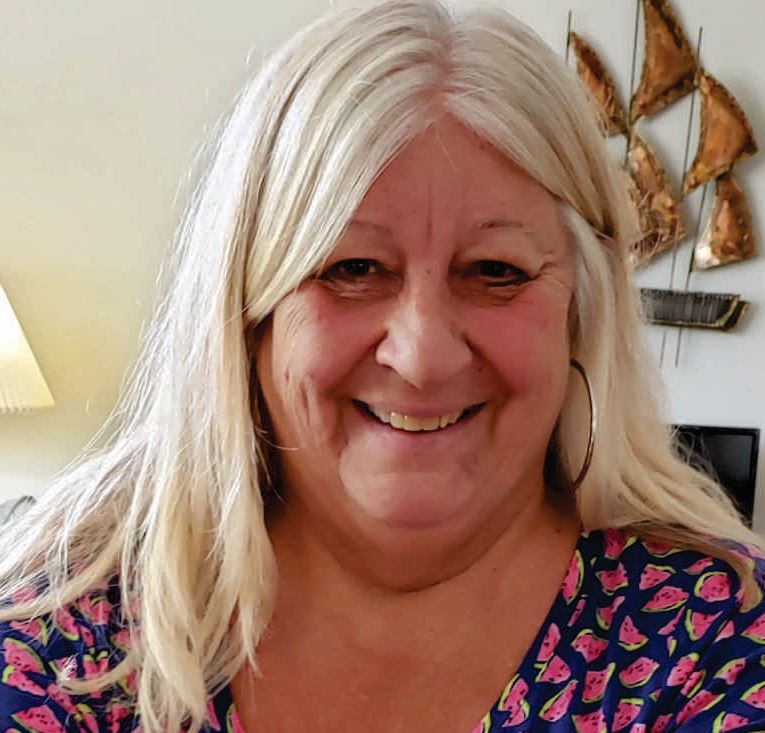 I want to tell you about the experience I had meeting Mike Proulx in my smoking cessation program. I met Mike by actually googling smoking cessation program. And when I called him he answered the phone immediately and I felt such a strong connection with him because he was so interested and so eager to help me with my problem of smoking.
I've smoked for more than fifty years and since meeting Mike I have stopped smoking. I feel wonderful. I mean how silly can we be to spend $15 a pack on cigarettes. Just think of the money going out the door - nothing to do with our health. But, every time I went to see him, he was so warm and confident and so caring that I never had a problem connecting.
So, I just wanted to tell you that I had a very positive experience with Mike Proulx and I think that he's wonderful for his hypnotist program. Thank you.
Mike's comments:
When I first met Susan, it was clear to me that she genuinely wanted to quit smoking. For many years she used cigarettes as a stress release from her very demanding job as a crisis social worker. Now retired with a few medical conditions plaguing her, including fibromyalgia, she just had to quit. She's now given up her 40 cigarettes a day habit and is now on a wholesome path of healing.
I recently spoke with her, and she said she was visiting friends in Toronto a few days ago, and most of them smoked. It did not bother her one bit. She's a true non-smoker now, and she shares her success with anyone willing to listen. Congratulations Susan!
I proved the skeptics wrong!
Dear Mike! Just wanted to drop a quick note to let you know that I'm happily still a non-smoker! :) Your custom-tailored approach was what I needed. Thank you so much for all your help. I've shut up the nay-sayers quite nicely.
Mike's comments:
Most of Lisa's friends and family are die hard smokers. They were not very supportive and many laughed at her idea of using hypnosis to quit smoking. She stuck to her guns. Congratulations Lisa!
Non-smoker for over 10 years!
Hi Mike!
I have now been a non-smoker for over 10 years. Loved the one-on-one sessions, and it was an excellent investment. I truly believe in customized, live experiences. I'm so glad that you are still taking clients. If I run across anyone who is struggling with quitting smoking, I would recommend you in a heartbeat!
All the best,
Louise
Dear Mike, Thought you might like to know that after seven years, I am still smoke free, as are my mother (Sharon), sister (Karen) and my partner (David). All four of us are very happy to have experienced your comprehensive hypnosis program. We are truly grateful.
Mike's comments:
First, her mother (Sharon) came to see me. She was a very heavy smoker for many decades. She tried everything to quit, and nothing worked for her. When the rest of the family saw how easy it was for her to stop smoking, one by one, they all came to see me. Results speak volumes. Everyone received a custom-tailored approach, which accounted for their individual success. Congratulations to the whole family!
Dear Mike,
It has been almost 5 years now smoke free! I had lost your contact info and people are always asking me for your info. just forwarded your site to a couple of my friends.
Steph
2 Packs-a-Day, Gone for Good!
My name is Travis. I smoked for over 25 years. I'm a certified welder and heavy-duty mechanic. I smoked 2 packs daily and numerous attempts to quit smoking were unsuccessful until I met Mike. I tried the patch, the gum, the inhaler. I also tried a psycho-drug prescribed by my doctor.
None of these worked for me. Mike helped me break the habit for good. My wife and three daughters really enjoy my smoke-free life now. They are happy for me. Since I quit, I was able to save money to buy a motorcycle. I highly recommend Mike's custom-tailored approach to hypnosis. Mike cares. He really does.
Mike's comments:
When Travis showed up for the first time, he was a pack of nerves. High strung and desperate for solutions. I was his last hope. He didn't believe in hypnosis but was willing to give it a try. To his surprise and total amazement it worked! (I of course knew that it would) I'm really happy for you Travis!
My work as a police officer is very stressful. And I used smoking to calm my nerves. For 17 years, I tried to quit smoking. Nothing worked for me. I've lost count the number of times I tried to quit. I had a long history of failed attempts. I tried the nicotine gum, the patch, and the laser. I must have tried cold turkey a dozen times.
I was discouraged, to say the least. I stumbled on Mike's website. Read it from top to bottom. He sounded very credible. I called him to ask questions. He was easy going and very informative. His genuine caring nature came across over the phone. The fact that he was once a smoker and that he specializes exclusively on Stop Smoking Hypnosis was also a turning point for me.
His comprehensive 3-session program is the real deal. I've now been smoke-free for five years. Whenever I'm in the presence of smokers, where appropriate, I share my success story, and I encourage them to visit Mike's website.
My lung capacity is much better. I can now play with my kids without getting out of breath. My family doctor is thrilled that I quit. My whole family is very proud of me.
I've got to admit that getting a follow up email from you 5 years after I quit, that's incredible customer service. Like who does that? Glad you're still helping others quit this nasty habit. All the best!
Andrew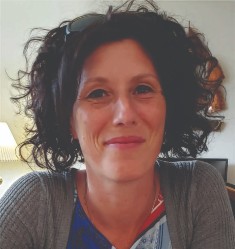 Hi Mike,
I wanted to let you know that it's been more than 3 weeks, and I'm still not smoking. This process and treatment has been amazing for me.
Thank you very much for this!!
Monica
Mike's comments:
Monica smoked approximately 10-15 cigarettes daily. Her 30-year habit was sustained by her false belief that it reduced her stress levels**. Her main reasons to quit was for her health, her kids, and her finances. Her husband was not ready to quit his smoking habit but was very supportive of her decision to do so. **Stress reduction is a critical component of our smoking cessation program. Congratulations Monica!
Thanks for reaching out Mike.
I am doing great. Smoke free for many years (7 years). Thanks for your help. Quit July 2014!
Danny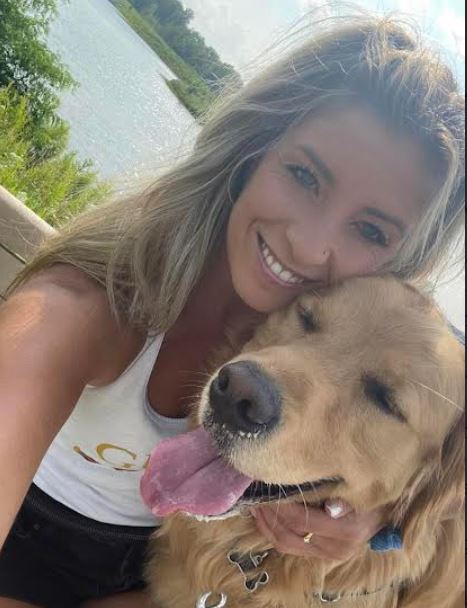 Hello Mike, this is Crystle B. here. You hypnotized me a year ago. Today is one year since I've had a cigarette and I want to thank you again for everything you have done! You are amazing!
The above number is
NOT text enabled.
DO NOT send texts.
I will not receive any of them!
If you get voice mail, it likely means that I'm with a client, or I'm on the phone returning calls. So please leave a message, and your call will be returned just as soon as I am available.
When results are a Must, Trust, a specialist!
www.StopSmokingSpecialist.ca
Local in-person sessions: Ottawa, Ontario.
Online & phone sessions: Canada Wide.
Live In-Person VS Live Online/Phone. Which is more effective?
Copyright 2008-2023 Mike Proulx - www.StopSmokingSpecialist.ca